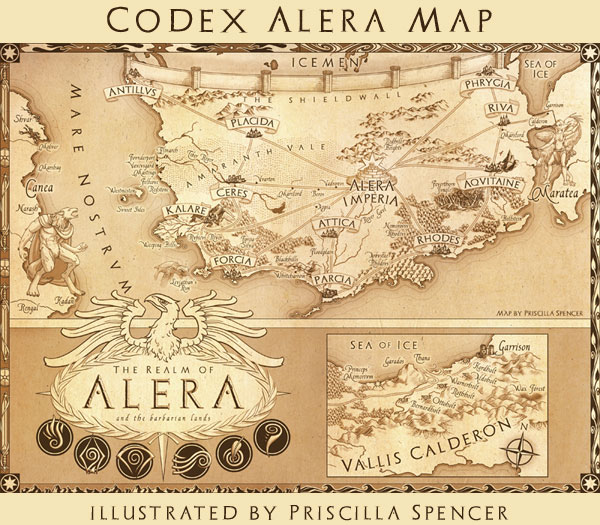 ALERA FANS:

After high demand, the map posters for Jim Butcher's Codex Alera are getting a second printing! Show your love of the series by hanging an 18"x24" (45.72 x 60.96 cm) poster on your walls.

Check out a photo of one of the posters. They're printed on high quality #80 white felt paper, and they're gorgeous. I swear, I get as many compliments on the paper as I get on the art!

International Customers:
DO NOT USE THIS LINK. Email priscellie (at) gmail.com for a shipping quote.

Domestic Customers:
Each time we've done a Virtual Signing in the past, I've donated $10 of each signed order to charity. The first signing raised $660 for the Avon Walk for Breast Cancer via Books for Boobs, and the second Virtual Signing raised a towering $950 for Kiva, a microlending organization that empowers entrepreneurs and combats poverty. As the loans are repaid, I lend them again and again, so the funds will stay in a continuous cycle of helping entrepreneurs across the world grow their businesses. Since then, your generosity has enabled me to make the equivalent of $3,875 in micro-loans in 60 countries!

This time, I'll be donating a portion of each signed order to help my friend (and Jim-Butcher.com forum Moderator) Blaze pay off her son's catastrophic medical bills. I'll start by donating $5 of each Virtual Signing order until I've covered my printing costs, then jump to donating $10 each. Thanks for helping me help my loved ones!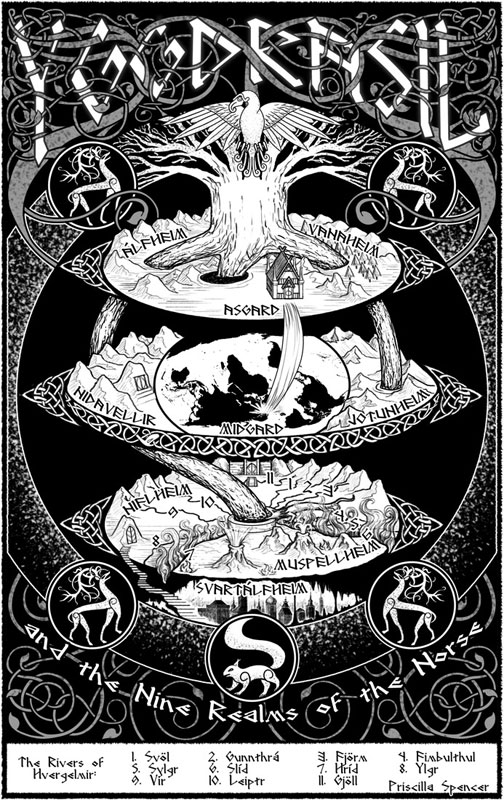 IRON DRUID FANS:

The Yggdrasil illustration from Kevin Hearne's
Trapped
is now available as a 12"x18" poster!

Get yours signed and/or personalized by the artist, Priscilla Spencer,
or get one signed by both the artist and author Kevin Hearne!

U.S. customers ONLY:
Packages will be shipped within three
business days by USPS Priority Mail.

International customers:
Please email priscellie (at) gmail.com for a shipping quote.